Effective Communication Management
Our goal is to provide clients with professional services while ensuring maximum effectiveness and control of the resources expended. We know what our core value and strength is and we know what can be acquired better and more cheaply elsewhere. We associate qualified professionals with valuable experience in Public Relations for the profit and non-profit sectors. We know the market situation and we are always able to provide favourable price terms.
Being big does not necessarily mean being effective. However, great ideas can be effective.
And that's what we do.
With great ideas, effective communication can change the perception and transform the behaviour of
And that's how we do it.
Management of effective communication is only meaningful when a change in perception and a transformation in behaviour lead to improved client performance.
And that's the reason why we do it.
We have already proven to our clients that there are things worth investing in and they already know we will also tell them when investments are unnecessary. This is what the essence of our slogan, Effective Communication Management, consists in.
Because…
We use our resources effectively and save your resources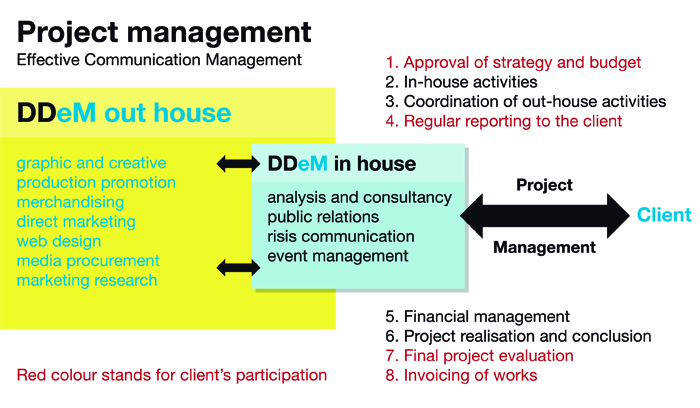 ---